Poptropica Ideas News add - old
The title says it all. The Poptropica Wiki has added forums, so we added our own! Have fun with discussions!

Read more >

Back when this wiki started, I was the only user, before the Poptropica Wiki Staff Team joined. When I was the only user, I decided that when more users came, we'd need something to get them to edit even better. Badges were the answer. Then when more users DID come, I decided to cusomize them to give them that Poptropica sizzle. Here's a few of the badges I've customized so far.




Have any suggestio…

Read more >

Welcome to the Poptropica Ideas Wiki! Feel free to create and edit awesome ideas! I'm the founder and Chairman of the wiki, NBerkhof. Contact me, the Vice Chairman Bob Bricks, or any of the other admins for help! What are you waiting for, go make your ideas!

Read more >
Poptropican Ideaist of The Month

vote
Poptropican Ideaist of the Month

Our Poptropican Ideaist of the month is...
Ultimate iPad Expert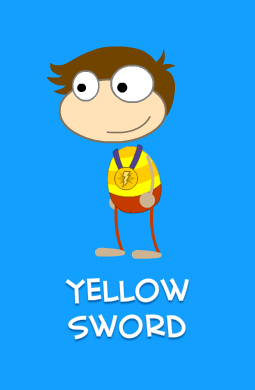 Nominate someone for this award here.
Latest Island
Super Villain Island, sometimes abbreviated SV, is the 30th island released on Poptropica, being released for members on September 27, 2012 and for non-members on October 18, 2012. In it, you go into the minds of the past villains: Dr. Hare, the Black Widow, Captain Crawfish, and the Binary Bard.
Did you know...

suggest
On Nabooti Island, a player completing the Mancala game may win and be declared the loser, or lose and be declared the winner, depending on the score of the final move. (Player advances or repeats the game.)
That Wimpy Boardwalk is the smallest 2011-2012 island yet it has more items then any other 2012 island?
That Poptropica.com was created by Jeff Kinney, creator of the Diary of a Wimpy Kid book series, which is why there are two Wimpy Kid-related Islands?
That in the 5 years of it's existance, Poptropica has created 30 Islands?
Idea of The Month

vote
Super Villain Island 2: Prison Break is an island created by DaranNorrisFan6.
Plot Synopsis
"El Mustachio, Gretchen Grimlock, and Mr. Silva broke out of Erewhon Prison and were then put into the dream machine, which was repared by Dr. Spyglass. You must go into their minds and remove their evil." -DaranNorrisFan6
Bonus Quest
"Director D is revealed to be Dr. Spyglass (during the island) so you must gather the real Dr. Spyglass to get Director D locked up in the dream machine. Then you must go into Director D's mind and remove his evil." -DaranNorrisFan6 Read more...
Related Wikis

Click to visit the Poptropica Wiki. The Poptropica Encyclopedia

Click to visit the Poptropica Answers Wiki. If you have a question about Poptropica, ask it here!
Upcoming Events

add
Halloween
(no other events)
Need Help?
Need help? Don't worry, we have plenty of administrators ready and willing to help you in any way possible.

Here is a list of admins:
Parents
Here at Poptropica Ideas Wiki we care about your child's safety and therefore strive to do our best to ensure that your child's experience here is of a child friendly environment to learn in.
Sign up for our Newsletter
Sign up for the Poptropica Wiki Newsletter Today!

News
User Rights News
Editing News

Editing just got easier! Click here for details.
Achievements coming soon
New to this wiki?
If you are new to Poptropica Ideas wiki (or any wikis), please read the tutorial on the Central Wikia!
Need help on Poptropica? Go to Poptropica Answers and asked away!
---
Image of The Month

vote

Administrators
Have any questions? Ask us!
---
Want to be a user? Sign up today!
Community content is available under
CC-BY-SA
unless otherwise noted.